UPDATE (01.07.2021): According to the current legal regulations, our hotel can accommodate domestic guests and guests from abroad who have an EU vaccination certificate without any restrictions.
Dear guests!
The epidemic situation is forcing us all to adapt. In this constantly changing situation, we would like to inform you about the applicable rules and measures.
You shouldn't miss anything while enjoying our hospitality, but we expect your cooperation from the time of arrival to meals and use of the common areas.
In our hotel according to Government Regulation 194/2021. (IV.26), we can only accommodate guests from abroad who come to Hungary for business, economic or educational reasons. It is also allowed to arrive from some countries for leisure purposes. For more up-to-date information please see: https://www.bud.hu/en/covid_19/information_on_entering_and_leaving_hungary
or contact us.
We would like to call your attention to the fact that you must present your vaccination card or certificate (accepted by Hungary) upon arrival or you must confirm the purpose of your stay in writing. If you do not have a valid vaccination card or certificate, or declare that you are not staying in our hotel for business, economic or educational reasons, or refuse to provide a declaration, we cannot receive you as a guest at the hotel.
Only guests (and people under 18 who are under their supervision) who have a valid vaccination card or certificate can stay in the interior of our restaurant, or guests who stay in our hotel for business, economic or educational reasons. The outdoor terrace of the restaurant can be used without restriction by external guests.
The wellness area can only be used by guests with a vaccination card or certificate.
In order to ensure the smooth operation of the hotel and to ensure the health of guests and employees, our guests are obliged to wear a mask (covering your mouth and nose) in the public areas of the hotel (lobby, elevator, stairwell, hallway, restaurant). In the restaurant, the mask can only be removed while the guest is sitting at the table, eating and drinking.
For your safety:
• We have introduced stricter safety and hygiene measures in our hotel
• Our employees wear suitable protective equipment for all work
• We disinfect at regular intervals in accordance with national and international guidelines in order to reduce health risks to a minimum
• In our restaurant, also adapted to the new situation, but we still expect our guests to continue with high-quality service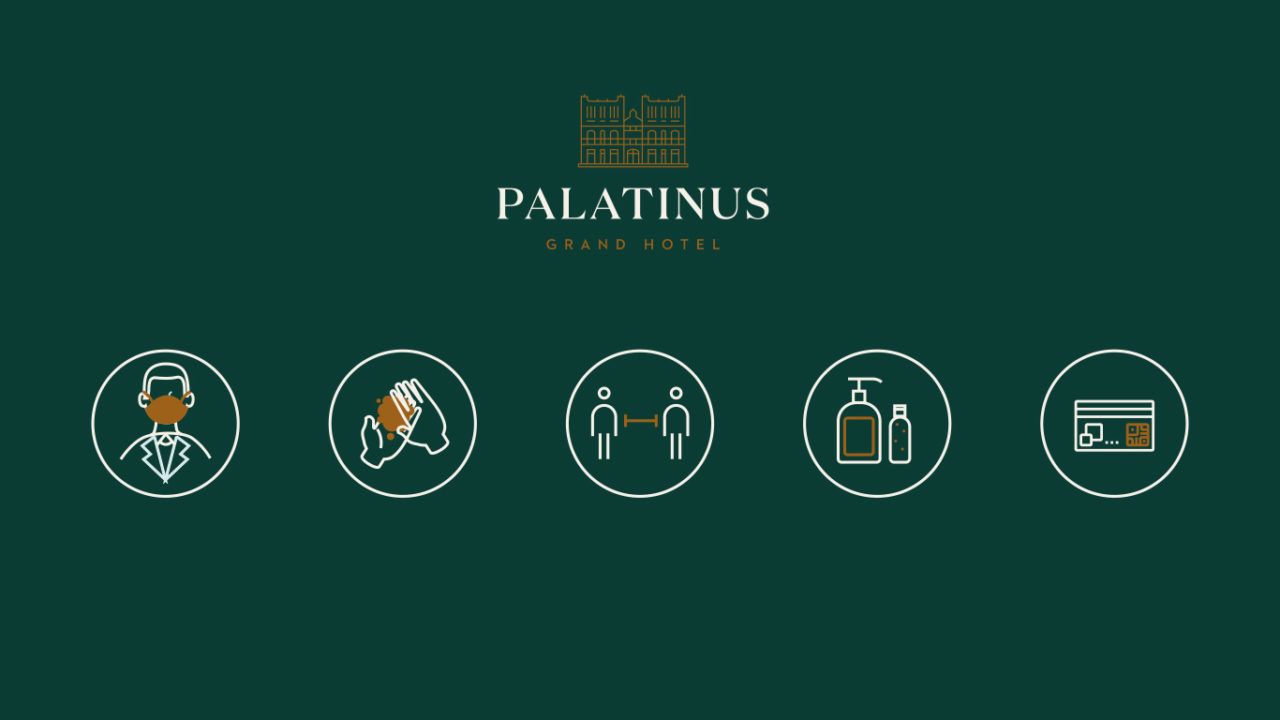 Due to the current special circumstances, we offer you flexible booking and cancellation options so that you can plan your trip safely and without risk.
Thank you for your understanding and cooperation! We are looking forward to welcome you in our hotel!